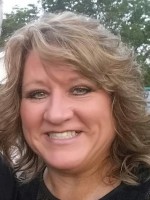 REALTOR
364897
Office: 770-914-2122
Cell: 678-898-3188
Fax: 770-914-5121
157 Keys Ferry Street
McDonough, GA 30253
Being a Realtor has always been my childhood Dream! After marrying my teen sweetheart and having a family, I pursued a 20+ year professional career. And then it happened….
"In 2015, I decided to fulfill my dream and do what I knew I would absolutely love….being a Realtor! I only regret that I didn't do this sooner. I love meeting people and helping others, because buying and selling your home can be as exciting as WE make it.
Making Dreams Possible is my Goal!
I am a Realtor that promises to help meet and exceed your dreams, through hard work and my expertise, Together we will  make this process a Georgia breeze.