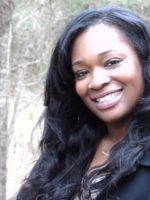 REALTOR
374531
Office: 770-914-2122
Cell: 770-744-8366
Fax: 770-914-5121
157 Keys Ferry Street
McDonough, GA 30253
I've recently changed my professional compass from IT Business Analyst to focus in an industry I've always wanted to serve. Real estate has allowed me to fulfill the most gratifying experiences through the satisfaction of my clients.
Knowing that I'm a key part in assisting a client in accomplishing and achieving homeownership is extremely rewarding.
From listing homes to searching for your dream home, my mission is to create partnerships that produce results in the best interest of the client.
When I finalized my studies and achieved my license, I interviewed with several companies. Southside Realtors was very attractive because of the warm family nature of the agents. I'm very excited to be part of an exceptional and experienced team.
My husband is also involved in real-estate, being my biggest cheerleader. He has been in the forefront of my career shift. I am also a mother of two sons who are 2 and 6 years old.
This career change has allowed me to better manage my professional and personal life with them.
With my market knowledge, customer service experience, and technical background I have the profound understanding of this niche market. My ultimate goal is to provide and expand my expertise in this real estate market to find the right solution that works for you.