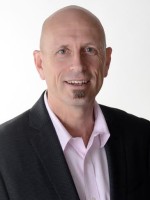 BROKER
337949
Office: 770-914-2122
Cell: 678-270-0125
Fax: 770-914-5121
157 Keys Ferry Street
McDonough, GA 30253
Let me put my experience to work for you. With over 36 years invested into every aspect relating to homes, from designing to: framing, trimming, roofing, siding, flooring, general contracting, managing crews, job costing, and speculative building. Those early years have made me the Realtor that I am today.
I'm a New Construction Home Sales Agent; Buyers Agent; and Listing Agent.
As a Buyer's Agent, I can help you assess the obvious value or find that "diamond in the rough". I've got the knowledge and skill-base necessary to help you put together an offer that will lead to the purchase of the home you desire.
As a Listing Agent, I've got the skills necessary to determine the current market value of your home and help direct you in preparation of your home to show the best it can when we do list it. We want to get every dollar we can for your home.
I'd love an opportunity to earn your business!